Auto Body Collision Repair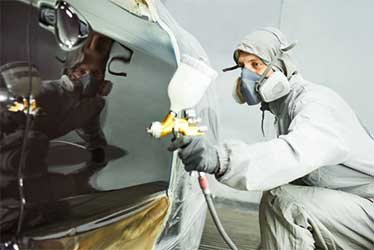 Automobile accidents do happen – and it's never a good situation. At the Concord Collision Centre, our in-house experts start things in motion the minute you arrive on site. We do everything under one roof, from cost estimating, to insurance company compliances, to collision work, to paint refinishing. Best of all, everything we do is completely guaranteed.
From minor dents to major impacts, we provide a full range of collision repairs. We employ the most advanced high-tech equipment to ensure repairs and restorations that will comply with the automobile manufacturer's guidelines and parameters. More than that, we can also handle wheel alignments, windshield replacement, and even rust/paint related problems.
In an effort to provide the highest quality repairs, we work closely with auto manufacturers, particularly with today's newest makes and models. At the Concord Collision Centre, much of our work is computerized, using the latest in leading edge technologies. It allows us to repair and restore like new, and to provide the quality control that assures auto safety.
While our collision repairs are focused on passenger vehicles, we also handle bodywork for commercial vehicles, light trucks, and company fleets. As the experts in the industry, we're more than confident in our quality approach – which is why we offer a lifetime warranty on repairs (rust repairs not included). Exceptional customer service is assured every time.
Today's vehicles are quite complex and complicated. As such, collision repairs require a high degree of specialization. That's why our body shop team is continuously training, and keeping abreast of the latest technologies. To complete our full service package, we are partnered with Canada's leading automobile manufacturers and insurance companies.
Concord Collision Centre is a Gold Class® recognized collision repair shop
Concord Collision Centre is recognized as a Gold Class® collision repair centre. We meet rigorous training parameters in an effort to maintain the highest quality standards. For our customers, this translates into auto body repairs/restorations that are industry compliant.
Gold Class® recognition is also an assurance of complete customer satisfaction. For the team at Concord, this emphasizes our company commitment to honesty and integrity. For our customers, it's reassurance that everything is guaranteed during at a stressful time.
In Vaughan Region, trust Concord Collision Centre for 100% satisfaction
We built Concord Collision Centre in 1972 with a very important philosophy in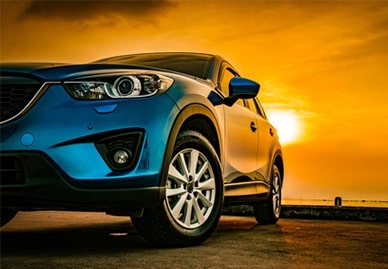 mind – we wanted to provide collision repairs and restoration with a high degree of honesty and integrity. After more than forty years in business, our philosophy still holds true – you just have to ask our valued customers!
If you require collision restoration, dent repairs, or paintwork, you can be certain of 100% satisfaction with Concord Collision Centre. We're always ahead-of-the-curve with upgraded equipment and the most current training. Whatever the scope of your repairs, get things started by calling 905.669.2657 and ask for a quote.
At the Concord Collision Centre, we also provide additional services to simplify your visit. If you need towing services – we can do that. If you need help with insurance – we can do that. And if you need a rental car – we can do that too. Find out more at our company website.