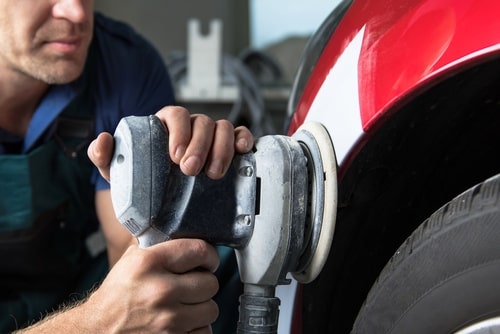 ABOUT US
Concord Collision Centre was established in 1972 with an important concept in mind – to provide auto collision repairs with honesty and integrity. After more than 40 years, and colossal changes in the industry, our dedication to honesty and integrity remains intact.
We are committed to the highest quality repair work, along with the fair-minded treatment of every customer. We're proud to say that this approach to business has sustained us for over four decades. As a customer, you'll notice this from the moment you arrive on site.
Today's vehicles are more complex than ever, particularly with all the new materials and high-tech designs. As such, collision repairs have also become complex - the days of simple restorations are long gone. Today, collision repairs are very specialized, and so is our team.
At the Concord Collision Centre, our people are at the leading edge of collision repair and restoration. We're always upgrading our onsite equipment, and we keep abreast of industry trends by attending training courses. Bottom line, we want to be the best in the business.
When you arrive at our collision centre, we guide you through the entire repair process – from start to finish. We work closely with your insurer, making certain that everything is in accordance with their policies. Above all, we do our best to provide you with peace of mind.
As experts in the industry, we're so confident in our quality workmanship that we offer a lifetime warranty on all repairs (rust repairs not included). From collision repair, to dent restoration, to paint work, our customers are always provided with the highest quality.
I-CAR Gold Class® Standard and Recognition
The team at Concord Collision Centre maintains a Gold Class® Standard as a recognized collision repair shop. We subscribe to the rigorous training framework that contributes to our quality standards – and we are always ahead-of-the-curve as the industry changes.
For our customers, Gold Class® Recognition is an assurance of the highest quality repairs and complete customer satisfaction. It reinforces our original commitment to honesty and integrity – and it accommodates our customers at a time that can be unduly stressful.